Statistical Data of Solar Power
Solar energy we all are well aware is an inexhaustible source of energy. The natural sunlight is harnessed to produce electricity with the help of Solar Panels.
The Earth surface receives 174 PW (petawatts), i.e., 173,000 terawatts of solar energy. Out of which, approximately 30% is reflected back while the rest is absorbed by clouds, oceans, and lands.
With solar panels, the conversion rate of solar energy into electrical energy at the beginning was about 5%. However, with development in technology the conversion rate has gone up to 20%.
So, how much is it?
In simple words, the solar energy that the Sun produces is enough for Earth's utility for 500,000 years.
The energy that reaches the earth's surface in an hour is worth the amount of power for a year.
What are the top 5 countries to cultivate the most solar power?
According to the data of the year 2019, the following are the countries that produce the most energy by solar power
China with a PV capacity of 204,700 MW, 32.6%
US with the PV capacity of 75,900 MW, 12.1%
Japan with a PV capacity of 63,000MW, 10.0%
Germany with a PV capacity of 49,200 MW, 7.8%
India with a PV capacity of 42,800 MW, 2.3%
Cost of Solar Energy
The solar panel had an increase in its efficiency since 1954. It has gone up from 6% to more than 40% as of today.
With this increased efficiency, the price of solar panels has fallen since 2010 by over 70% from 94%.
In a global scale, 14% growth is expected. Moreover, the 142GW PV capacity expected to be installed in 2020 is seven times more than the 20GW deployed in 2010.
Expected Growth of Solar installation
In China, after the peak installation of 50GW solar capacity in 2017 there is a lower demand in 2020.
In the case of the US, installations are expected to grow in 2020 by 20%.
Europe is expected to have an increase of 5% than the year 2019 with more than 24GW PV capacity.
In India, installations are expected to be over 14GW in 2020 after a flat year in 2019.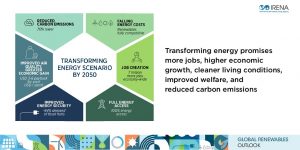 Solar power in the United States
At the end of 2019, the US had a PV capacity of 71.3 GW installed.
Electricity produced in 2018 in the US 
Utility-scale: 1.66% electricity was produced in the capacity of 66.6 TWh
Small scale PV: 2.30% of total electricity was generated in the capacity of 96.1 TWh
9 largest Solar Power Plant in the US
Solar Star plant in California with 579 MW of AC power capacities, completed in 2015 was the world's largest PV station.
The Copper Mountain Solar Facility in Eldorado Valley, Nevada has an AC power capacity of 552 MW.
The Topaz Solar Farm in San Luis Obispo County, California has a capacity of 550MW. It has been operating since November 2014.
The Desert Sunlight Solar Farm located in the Sonoran Desert, California has a capacity of 550 MW. It was completed in January 2015.
Mount Signal Solar has a capacity of 460MW with unit III coming online in 2018.
In 2016 the Mesquite Solar project in Arizona has a capacity of 400MW with three units.
The Agua Caliente Solar Project in Yuma County, Arizona is at 290 MW of AC.
In 2018, the California Flats Solar Project in Monterey County, California has a capacity of 280 MW.
The Springbok Solar Farm in Kern County, California is at 260 MW capacity.
Basic Solar Power Status across the United States
At the end of 2018, there has been an installation of 64.2 GW of solar capacity, which is enough to power 12.3 million houses in America.
On average, around 20 panels or 5KW of PV capacity is installed on a residential solar scale.
The Solar Star plant is four times the size of Central Park and produces 579 MW of AC power capacity
"Solar photovoltaic installer" is a growing job in the US. In Kansas, there is a growth of 66% and in the State of California 31.7%.
In Puerto Rico, 45.1% of solar jobs are held by women.
The community solar capacity has increased from 300 MW to 1,387MW from 2016. It is enough to power 266,000 homes in America.
89% of Americans are in support of solar farms with 58% of those who have installed solar panels are motivated because solar panels do not contribute to global warming.